Projects
Over the last three years we completed more than 30 publicly funded research projects and contracted research projects. Projects range from smaller feasibility studies to multi-national consortial projects in the areas of basic and application-oriented research. These projects were funded and supported by e.g. the European Union, the Government of Upper Austria, the Austrian Research Promotion Agency (FFG) and industry partners. Our partners were able to benefit from knowledge and research results gained in these projects.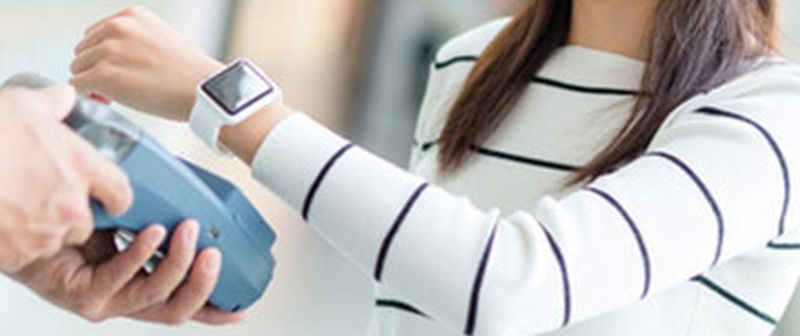 EmSense – Embedded Sensor Platform for Automated Detection of Human Motion
The aim of EmSense is the development of a low-cost intelligent sensor platform for detection and classification of human motion sequences. In our research, both the measurement of data and the processing of data with artificial intelligence are done directly on the sensor nodes. This guarantees the direct evaluation of the quality of the data in real time or the derivation of further actions directly on the node, e.g., in prevention – are activities performed properly, or the prevention of health damage. The developed embedded sensor platform is being demonstrated in two areas: On the one hand, it is being used in rehabilitation technology with the goal of detecting falls and preventing falls for the elderly at the University of Applied Sciences in Linz. On the other hand, with the system, the posture of motorcyclists is detected, which is the basis for an intelligent vehicle dynamics control procedures to fall forecasting or prevention. The project is funded by the province government of Upper Austria as part of a basic funding.
Pressure Sensitive Smart Textiles
The foot pressure distribution, while standing, walking, or running, is an important parameter for gait analysis and feet health status in the field of sports, rehabilitation, or medical applications. In this research project, we developed smart socks, which measure the pressure of a foot on three selected places. The smart socks are connected to an embedded system, consisting of analog-digital-converters (ADCs), a microcontroller, and a Bluetooth module to transmit the data to a mobile device and finally to a cloud system. The socks are equipped with piezo resistive materials.
GPS accuracy for wearable devices
Wearable devices and sensor systems are often part of location-based applications, tracking the user's position and speed for subsequent data fusion and analysis. Even though, GPS is a well-known technology and such receivers can almost be found in every mobile device, considerable deviations in position and speed can be observed among different devices. In this project, we determine the accuracy of different GPS units in the case of tracking the speed and the position of a skier. Our experiments comprises static measurements and different sequences of movements, e.g., straight-line and curvy driving. We show the deviation of the accuracy in dependency of the motion, uniform and non-uniform movements, respectively.
Recording of vital parameters in shoe soles
Vital signs measurement systems are used to analyze and enhance personal physical fitness or to monitor one's own health for a medical indication. In this project, a feasibility study for a smart insole for measuring vital signs of perspiration was prepared. The main technical challenges of the feasibility study were the identification of the measurable vital signs as well as their preparation and evaluation regarding the possibilities of interpretation. In addition to sweat, other parameters of the human body were examined by various sensors.
APUS Embedded Development Board
The new learning and development platform APUS was designed for the students of the Bachelor's degree programme Hardware Software Design and the Master's degree programme Embedded Systems Design. The students are using APUS in their seminars, exercises and project work. The board includes an energy efficient microcontroller from STMicroelectronics (STM32F072), a TFT display, various interfaces such as USB and CAN, a temperature sensor and a slot for Arduino Shields. We provide an extensive library and basic software for the APUS platform that will enable a quick and easy entry into microcontroller development.
http://www.hardware-software-design.at
http://www.embedded-systems-design.at
WIFI - Welding Interaction in Future Industry
This project deals with novel interaction methods (e.g. based on mouth, head or voice control) in the domain of industrial welding that bear potential to significantly improve the current situation regarding speed (which again leads to increased productivity). The approaches developed in the WIFI project should allow for changing configuration options in real-time, i.e. during the welding process without having to interrupt it. Additionally, WIFI investigates output methods that allow for providing feedback regarding the quality of the current welding process. The project consortium consists of the scientific partners University of Applied Sciences of Upper Austria (leadership) and LIFEtool gemeinnützige GmbH, and the industry partner Fronius International GmbH. The project is funded by the FFG within the BRIDGE1 program.
Find out more at http://research.fh-ooe.at/en/project/1348
Juggglow - Smart Juggling Balls
Juggglow combines the art of juggling with mobile technology by connecting your smartphone to the juggling balls. The Juggglow balls can detect juggling patterns, control color effects and sequences and communicate via Bluetooth Smart with other devices. This project includes power efficient and EMC compliant hardware design, resource efficient signal processing, embedded software development for low power microcontrollers, and app development for iOS and Android devices. This project was co-financed by Crowdfunding.
Find out more at www.juggglow.com
u'smile - User-friendly Secure Mobile Environments
The goal of the Josef Ressel Center for User-friendly Secure Mobile Environments is the analysis of security issues in current and future mobile applications; the design, development, and evaluation of concepts, methods, protocols, and prototypical implementations for addressing them; and communication and co-ordination with industry partners and standardization organizations towards establishing globally accepted standards for secure, interoperable, mobile services. Our consortium covers the required expertise to pursue these research aims. Industry partners are A1 Telekom Austria AG, Drei Banken EDV GmbH, LG Nexera Business Solutions AG, NXP Semiconductors Austria GmbH, and Österreichische Staatsdruckerei GmbH. Our academic partner is SBA Research.
Find out more at usmile.at
HiSpeed-RF - High-Speed RF Reader for Near Field Communication Applications and Services
The aim of this project was to significantly increase the data rate for NFC and RFID applications. Our research focused on new transceiver architectures and the lower software layers. We developed a reader prototype implementing the higher data rates to show the potential of the new technology. Another research focus was the design and measurement of RFID antennas using antenna simulations and a network analyzer. During the project term, many new cooperations with industry partners could be established (e.g. Bluesource, First Data Austria, Keba, MasterCard, NXP Semiconductors Austra GmbH) that lead to subsequent contracted research projects.